Description
Reflective Dog Collars by LupinePet
Reflective Dog Collars Description
Reflective dog collars from LupinePet. Be seen in our NEW High Lights reflective designs dog collars. Add visibility without sacrificing style. A traditional flat collar, perfect for everyday wear, featuring a d-ring for leash walking and ID tags. Lupine collars are available in ½", ¾" & 1" widths in several adjustable size ranges to fit any dog, tiny to XXL!
Reflective threads are woven directly into the designs – Never printed, so it will not rub or peel off!
Strong, durable woven nylon designs, machine & hand washable
Custom designed side quick-release YKK® buckles
Welded steel D-ring for ID tags and easy leash attachment
Exceptional Collars & Leashes.
Reflective Dog Collars are our best-selling collar style. Complete the set with a matching LupinePet reflective dog leash.
Like all Lupine Pet gear, our dog collars are Guaranteed, Even if Chewed.
Product Highlights
Lupine Pet Reflective Designs – Bright colors with reflective threads woven directly into designs. Our signature weaving process ensures the reflective design will not fade, peel or rub off! Highly reflective and effective in helping your dog to be more visible
Durable, Lasting Webbing – Originally designed for climbing and hiking gear. Premium woven nylon that's strong, durable & soft.
Stitching – Every Fiber Matters – Lupine Pet utilizes the bar tack commonly used in mountain climbing products where superior strength is crucial.
Heavy-Duty Steel D-Rings – Our welded steel D-rings are rust resistant and designed to hold up to years of heavy use.
Adjustable, Easy-to-Use Tri-Glides – The non-slip teeth molded into the plastic tri-glide keep the collar adjusted to the correct size.
How do I choose a width?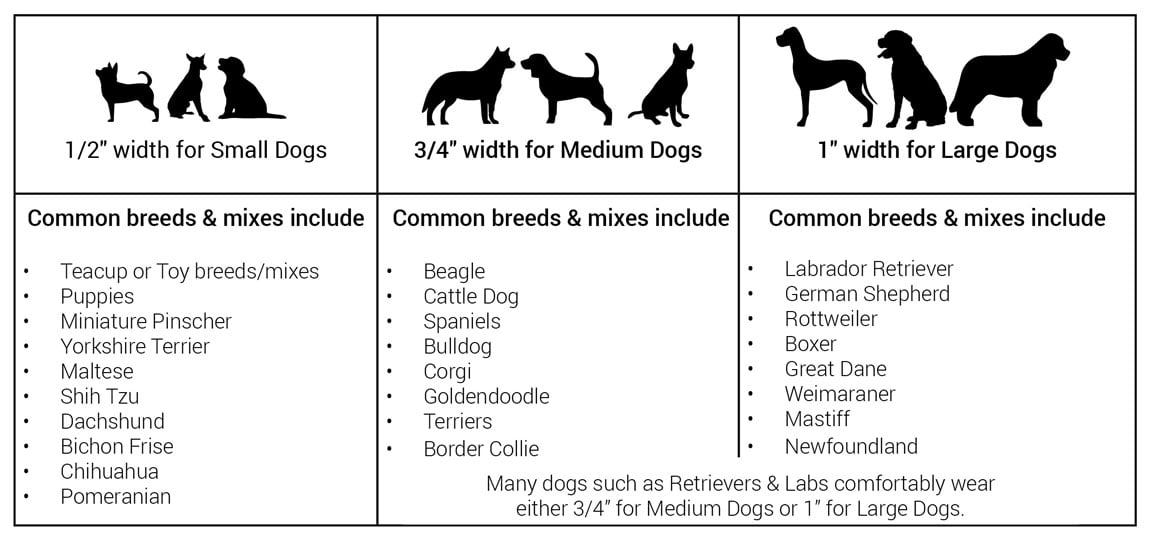 What size collar should my dog wear?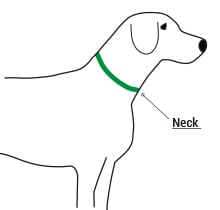 Small Dogs – Collar lengths 6″-16″ by 1/2″ wide
       Medium Dogs – Collar length 9″-25″ by 3/4″ wide
       Large Dogs – Collar length 12″-31″ by 1″ wide
The most accurate way to choose the correct size range is to measure your dog.
A fabric dressmaker's tape measure is easiest and most accurate. Or, a piece of string can also be used and then measured.
Measure the dog's neck comfortably snug against the fur. Take the actual measurement and add 5% to determine the best size range.
      Example: Actual measurement is 20" + 5% = 21" 
Questions about choosing the correct product or size? If you are still unsure, please reach out to us for help before ordering.